BURGER KING advertising illustrations
These adverts where shown in Burger King Restaurants in Middle Europe on trayliners and in Burger King Magazine. Also there was a microsite www.vegcity.de. Although not shown in the USA, these ads caused a little stir between concerned U.S. parents in 2008.
Trayliner placemat illustration for Burger King's "VegCity" campaign.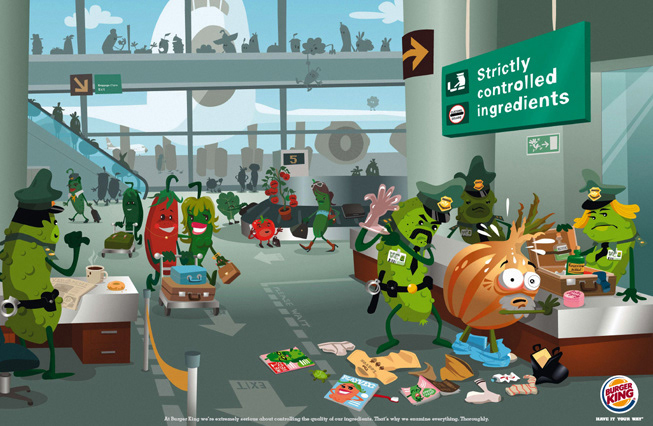 U.S. media reacts to Burger King's "VegCity" campaign: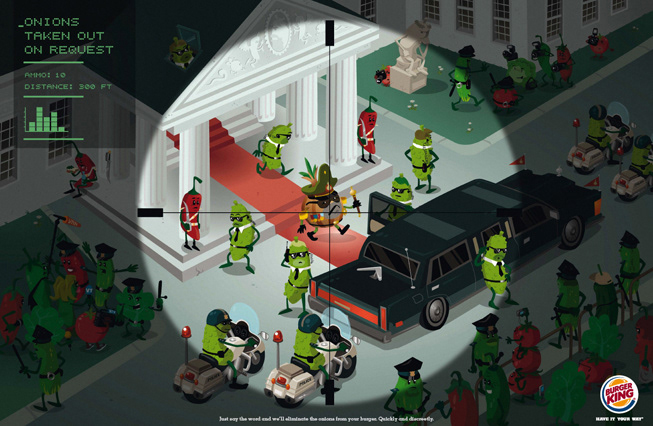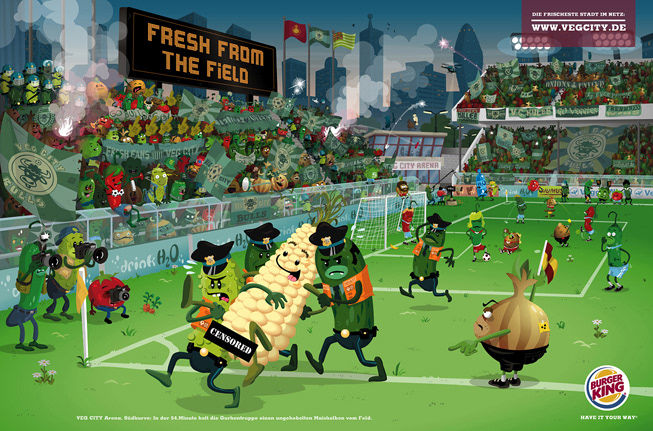 Online game illustration for Burger King's "VegCity" campaign: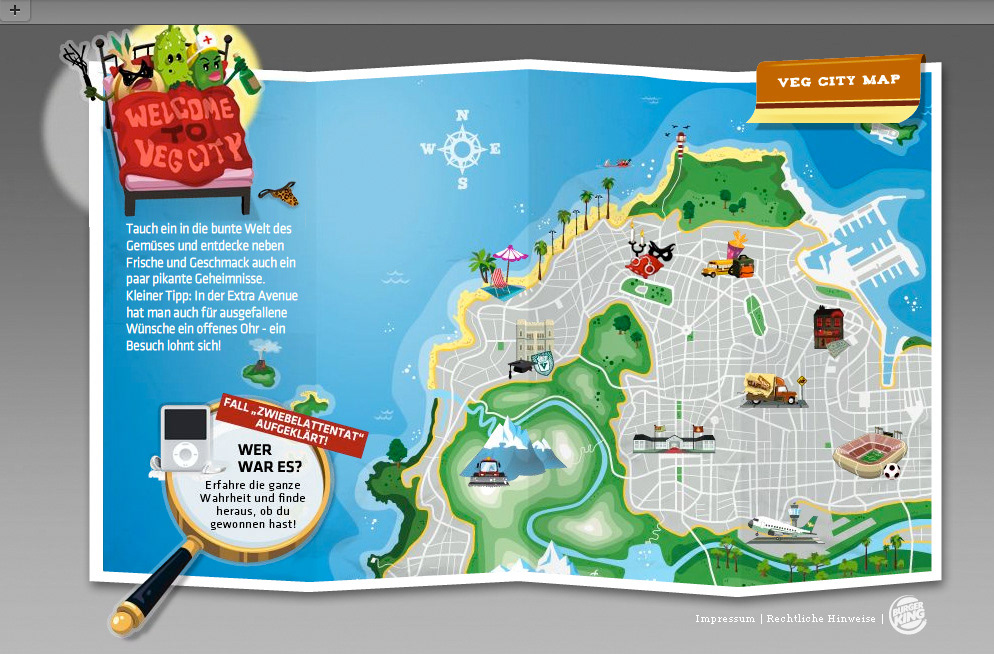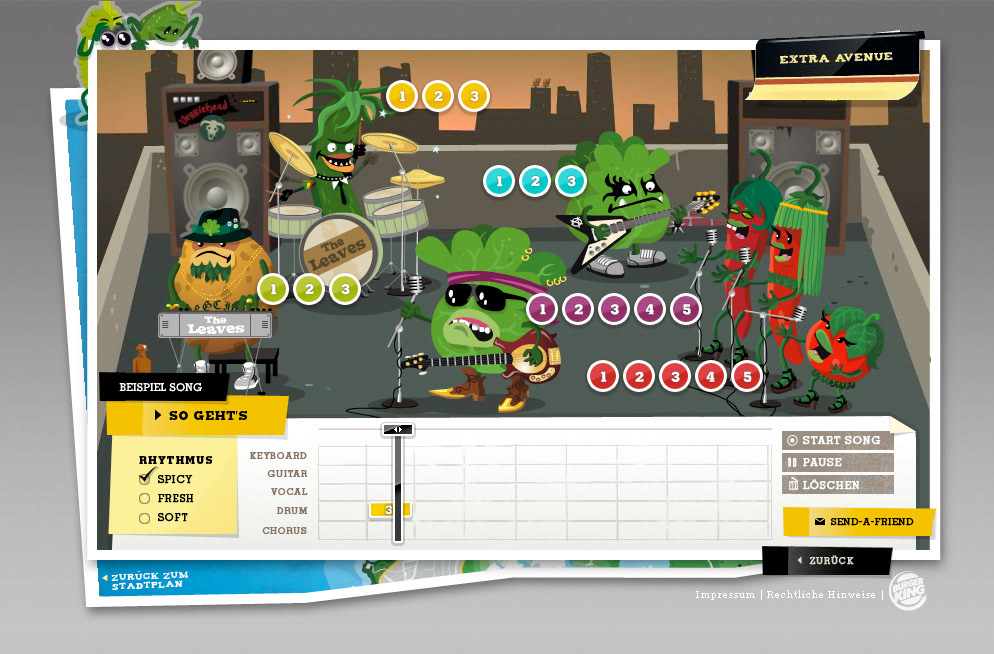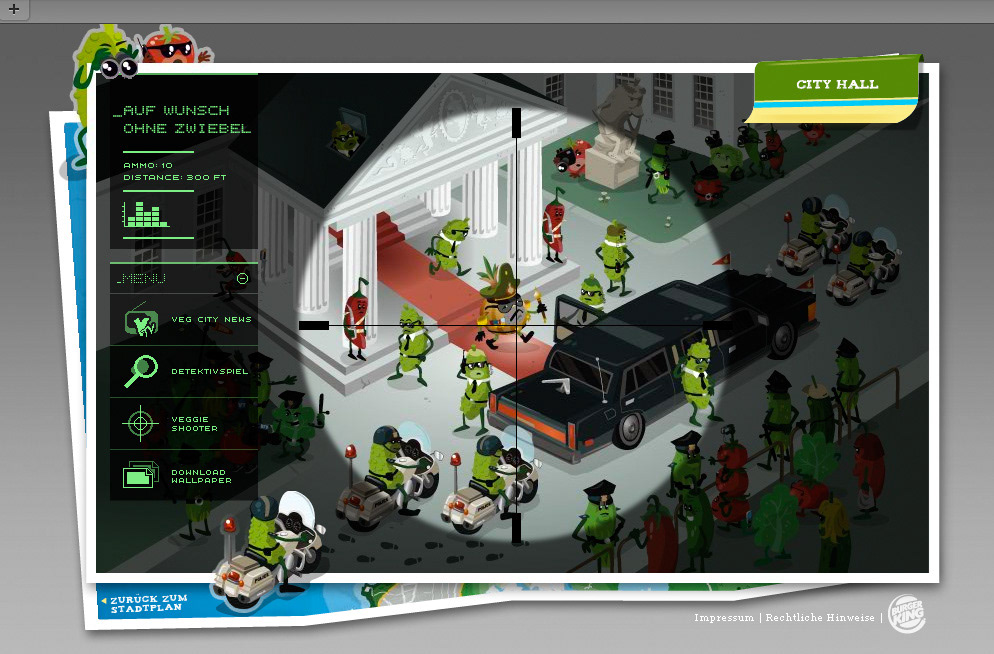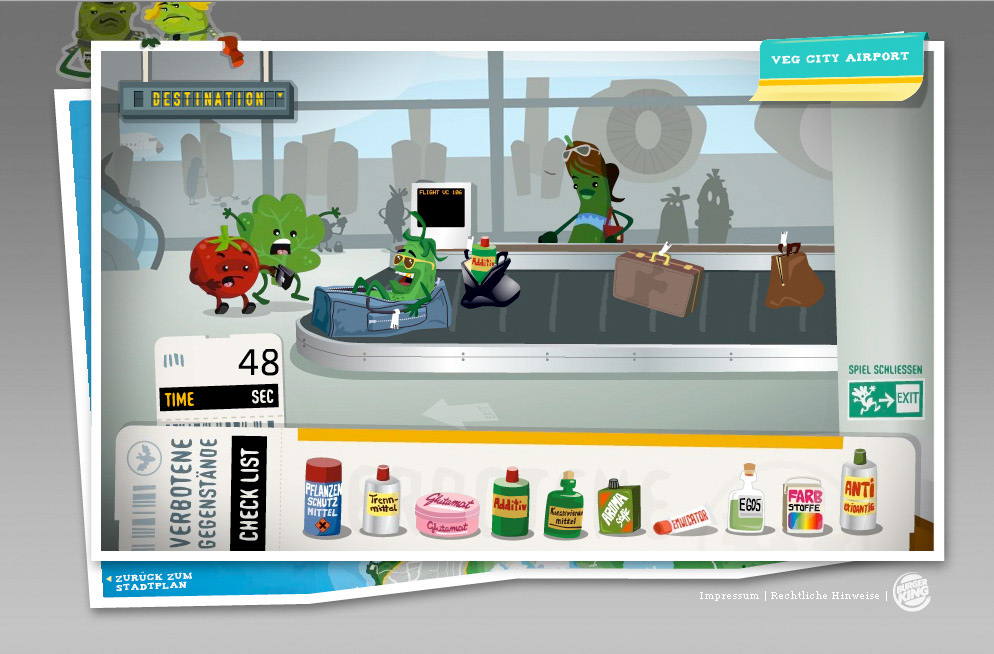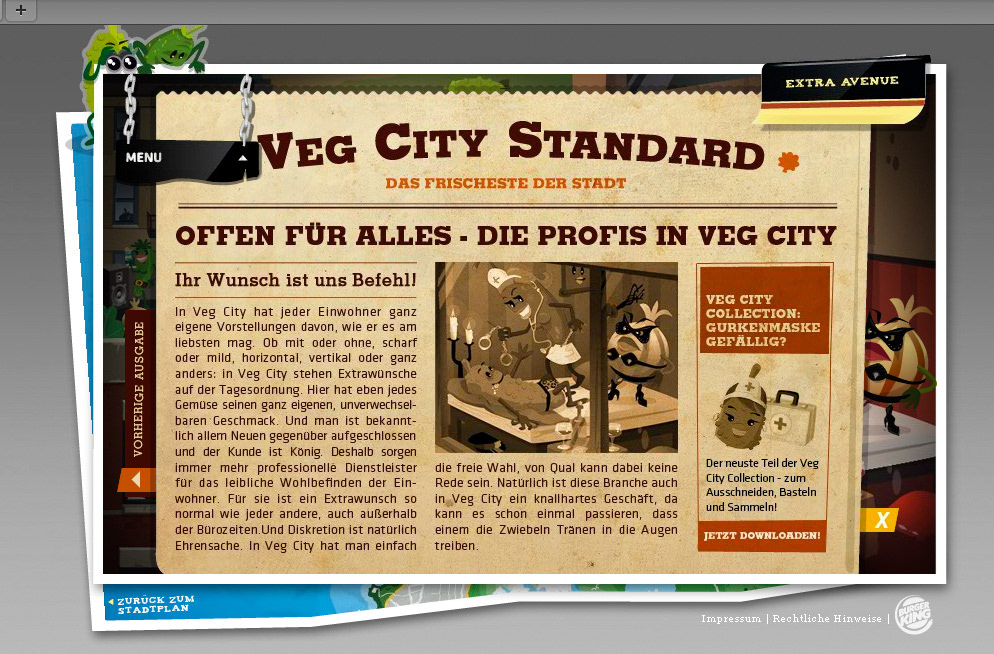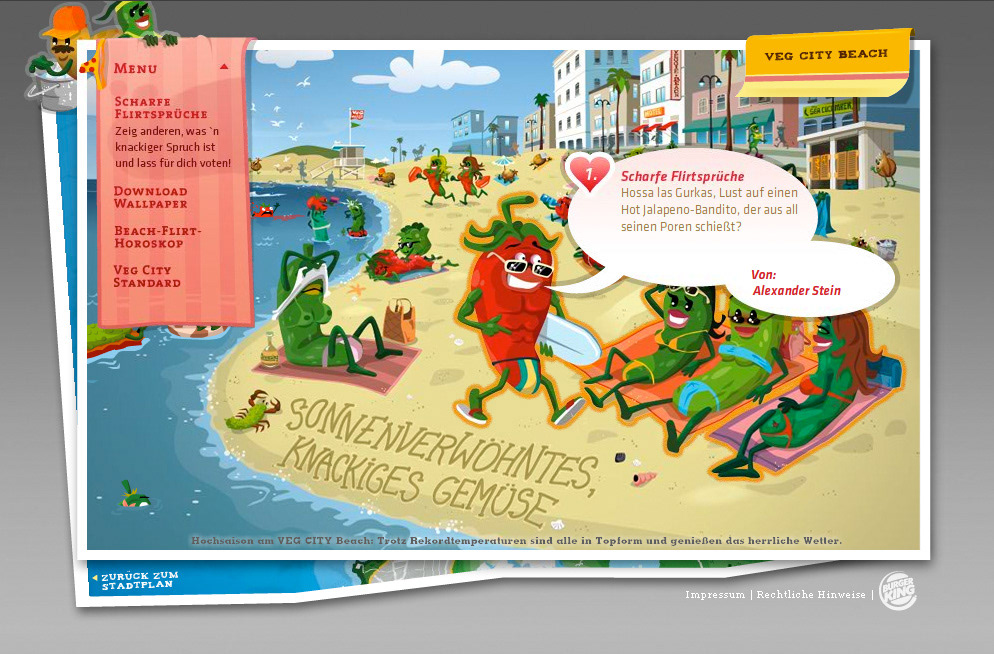 Character design for Burger King's "VegCity" campaign: